Last week was a good one for Serbian nationalists, with major electoral success and the establishment of firm and friendly links with the Alliance for Peace and Freedom.
The electoral success came in the country's parliamentary elections, which saw the patriotic Serbian Radical Party double its share of the vote to 8.4%.
The SRP was once one of Serbia's largest parties, but it had lost all its seats at the previous election after a split caused by an ill-conceived liberalization move. To come back so strongly, gaining 22 MPs, is therefore a great result.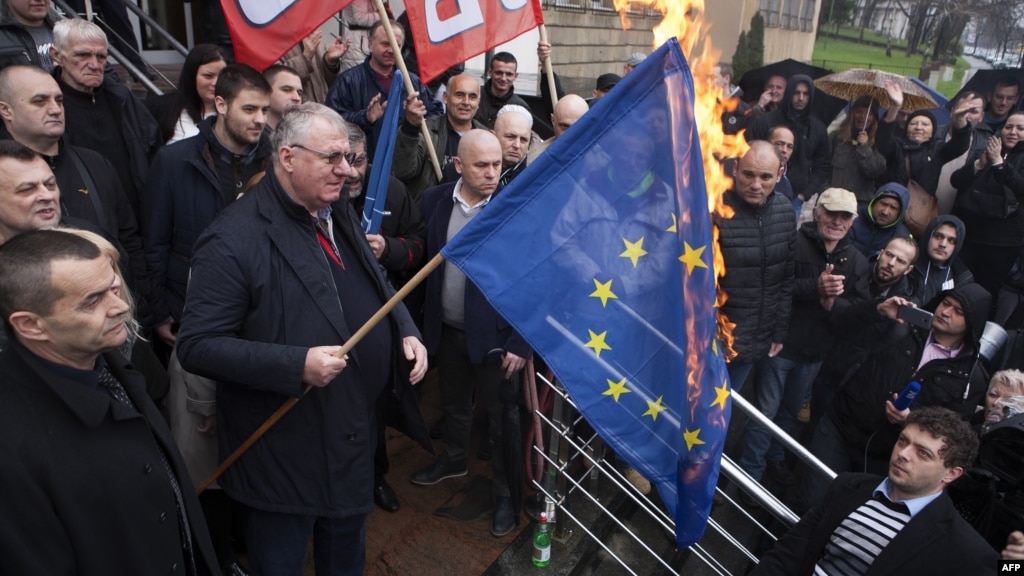 Public anger over the continued blatant anti-Serbian bias in international court cases arising from the CIA-incited Yugoslavian civil war played a role in the nationalist resurgence, as did concern over the government's moves to cozy up to Nato and the EU. The endemic corruption of the government's liberal capitalist  privatization program is also a factor.
Alongside the elections-focused SRP, the newly formed Serbian National Party is making progress with street-based activities, and it was the SNP that organised the conference on the threat of immigration and Islamisation at which APF Vice-President Nick Griffin spoke just hours after the election results.
The two parties have a good relationship and the audience included patriots from both of them, as well as the organiser of a group working on behalf of the oppressed Serbian minority in Muslim-occupied Kosovo. All of them greatly appreciate the APF's strong stance in favour of Serbia and against Nato and its war crimes.
It is hoped to follow all this up with the creation of an official partnership between the APF and Serbian patriots with 'Observer' status (since their country is outside the EU) in the quite near future.