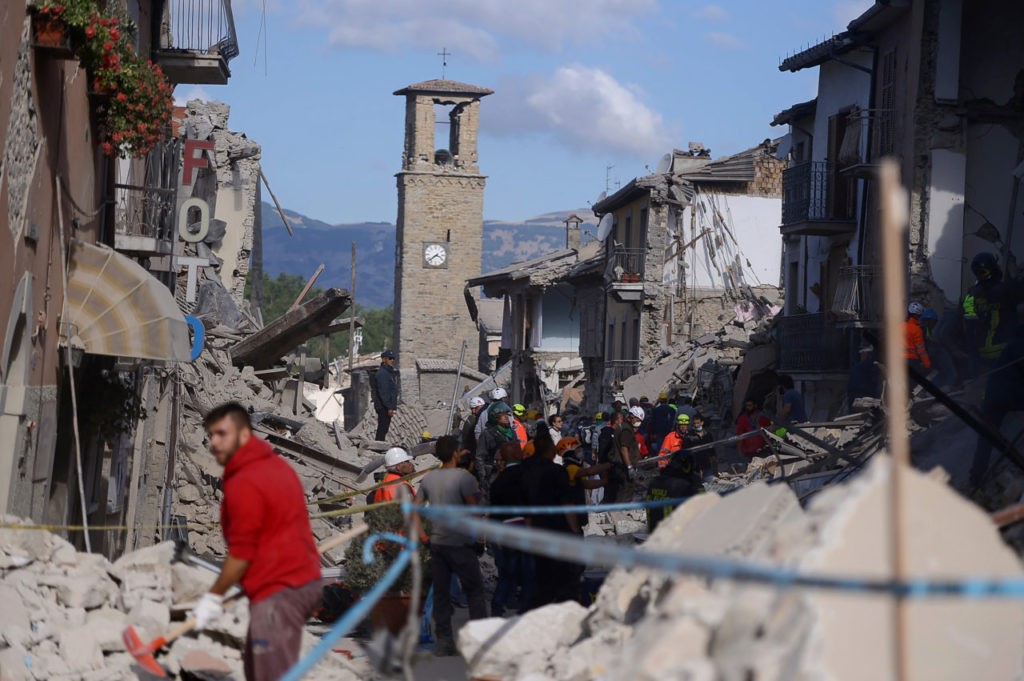 Forza Nuova activists from Solidarietà Nazionale have responded to help the people who have suffered from the Earthquake in Central Italy. Further news will follow.
At the moment Forza Nuova is collecting items in Italy to help the victims with items such as long life products: water, pasta, rice, sugar, coffee, canned tuna, canned beans, canned vegetables, oil and salt.
Soap, toilet paper, baby diapers.
Common drugs, aspirin etc), gauze, hydrogen peroxide, bandages.
A call may be made by Forza Nuova USA to the Italian American Community here in the United States to show support for our fellow Italians who are in need. 
An update on the situation will follow.