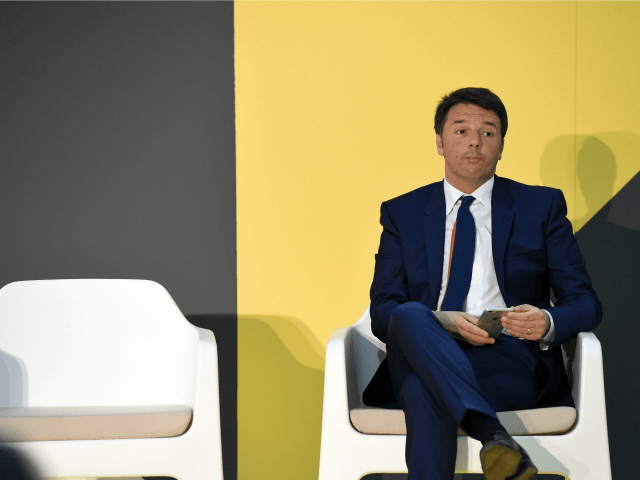 Italian Prime Minister Matteo Renzi made a final appeal to citizens Friday, hoping to snatch victory from the hands of defeat in Sunday's referendum, which will determine whether or not he stays in office.
While ostensibly about constitutional reform, the referendum has been billed as a "choice between liberalism and populism," or between the Euro-friendly establishment and a Euroskeptic neo-nationalism.
This Sunday "could change the lives of your children," Renzi told a rally in his home city of Florence on Friday.
Quoting Barack Obama, Renzi said that the "great message" of the American President is "Yes we can," which Renzi applied to his proposed Constitutional reforms.
On November 18, Italian authorities imposed a blackout on the publication of polls, but private polls suggest that the "No" vote is the clear favorite in Sunday's vote. In laying out odds, bookmakers have predicted a 75 percent chance of a win for the "No" vote.
"The point is not what happens to me or to the government. If the 'no' wins, obviously the economic situation will be more vulnerable," Renzi warned those attending the rally.
As much as the Prime Minister wishes to deflect attention from himself and his government, for many Italians, that is exactly what the referendum is about. Recent polls suggest that only one fifth of Italians even understand what the proposed reforms would do, but they do know that Renzi has promised to step down if the vote doesn't pass.
Regarding Renzi's threat of an economic meltdown, Economy Minister Pier Carlo Padoan has suggested that a "No" vote might result in "48 hours of turbulence," which is hardly the apocalypse the prime minister predicts.
In the lead-up to the Brexit vote, economic doomsayers forecasted a financial disaster. Although world markets did fall dramatically after the vote, they recovered just as quickly and have been stable since.
Market concerns have centered on Italy's ailing banks, burdened with some 360 billion euros of non-performing loans.