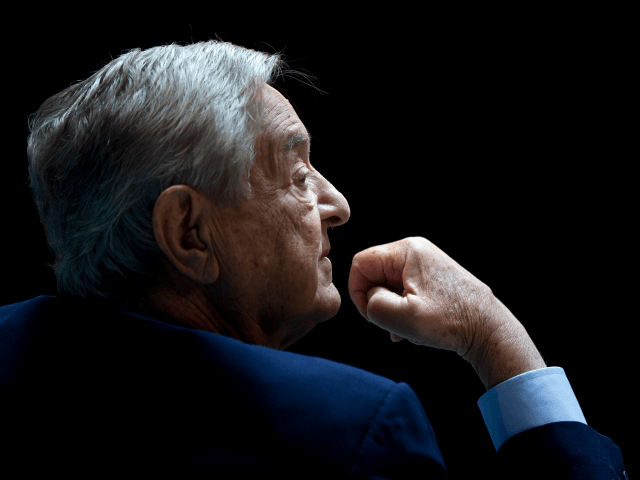 George Soros is mobilising large amounts of money through lobby groups in Washington to pursue his "Soros Plan", specifically targeting Hungary which stands in the way of flooding Europe with one million migrants every year, according to claims by a member of Viktor Orbán's ruling party.
Fidesz parliamentary representative Gyula Budai told a press conference that the left wing speculator employs three lobbyists in Washington who "seek to organize an attack on Hungary against MPs, the Senate and the ministry", so that he can press on with plans to open borders in Europe to millions of migrants from Africa and the Middle East, reports Hungarian wire service MTI.
"According to documents, the two main areas of the attack on Hungary are the Law on Higher Education, the law known as the CEU Law, and the Law on the Regulation of Subsidised Organisations," said Budai.
The former piece of legislation aims to ensure fair conditions for foreign universities operating in the country and the latter  seeks greater financial transparency for foreign NGOs; both laws affect Soros-backed operations in the country, notably the Central European University (CEU), have been criticised by the European Union and U.S. State Department.
Budai states Soros has launched these attacks against Hungary as the Central European nation stands in the way of the "Soros Plan" to bring in one million migrants a year to Europe, with immigrants to be "deployed" through agencies he financially supports, claiming his Open Society Foundations has already spent $4.6 million this year on implementing the plans.
Over the last few months, Prime Minister Viktor Orbán has railed against fellow Hungarian national Soros, claiming that his cadres of NGOs are promoting open borders and mass migration into Europe to create a  "new, mixed, Muslimised Europe".
The prime minister has rejected orders from the EU to accept Middle Eastern and African migrants under the bloc's forced redistribution programme, with the bloc threatening legal consequences if Hungary does not back down by September.
Hungary brought an effective halt to mass illegal migration through the Central European nation by erecting fences, recruiting more border guards, and implementing a detention scheme for migrants whilst their asylum claims are processed, dramatically bringing down the number of border incursions to pre-migrant crisis levels.
Laying out his vision for a future Europe without the influence of Soros, Orban said last month: "In order for Europe to be able to live, it has to win back its sovereignty from the Soros Empire… Once this is done, migrants must be taken back outside the EU. It sounds strict, but those who came illegally, must be transported back."