Following a report that President Trump is eyeing a deal that would include giving amnesty and potentially a pathway to citizenship to 800,000 illegal aliens protected by an Obama-created immigration program, Fox News host Sean Hannity is lighting into the administration and Republicans.
Since Attorney General Jeff Sessions announced the ultimate end to the Deferred Action for Childhood Arrivals (DACA) program, under which  hundreds of thousands of illegal aliens were given work permits and temporary protected status, Trump has remained unclear on whether he would stick to his anti-amnesty campaign promises or cave to the political establishment.
At his White House meeting with moderates, as Breitbart News reported, Trump may sign onto a legislative deal that quickly legalizes the nearly 800,000 illegal aliens on DACA, without getting any pro-American immigration reforms in return.
Hannity, one of the first openly pro-Trump hosts on the Fox News Channel, took to Twitter to explain how an amnesty under Trump's watch would be political suicide for the White House.
Other leading immigration patriots like Mark Krikorian and Mickey Kaus took to Twitter to express their disdain for amnesty for illegal aliens and its potential to create a massive surge of illegal and legal immigration over the next two years.
Kaus simply re-tweeted an old Trump post from 2016, where he blasted then-presidential candidate Hillary Clinton for her support for amnesty and open borders.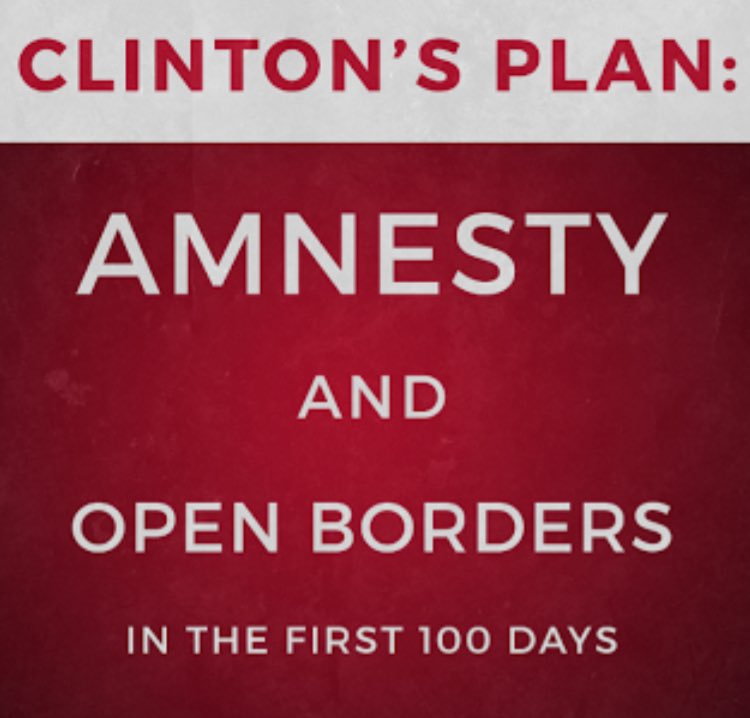 Krikorian gave more direct commentary, slamming Trump for reportedly caving on amnesty without getting any pro-American immigration reform legislation, like the RAISE Act, in return.
DACA recipients currently hold upwards of 700,000 U.S. jobs. An ultimate end to the program – with DACA recipients not getting amnesty –would result in a 700,000 job stimulus for American workers. This would amount to nearly 30,000 new U.S. job openings for American workers every month once the program is officially phased out.
Although screening for DACA was previously touted as being sufficient in keeping criminals out, United States Citizenship and Immigration Services (USCIS) revealed that more than 2,100 recipients had their status revoked for being criminals or gang members.